Christ's Calvary Telugu Church in Bangalore
Telugu Church In Bangalore
We're So Glad That You Are Checking Out Our Christs Calvary Telugu Church Website. Whatever Your Circumstances, We Hope This Site Will Help You To See What We Desire To Be A Community Of Telugu Speaking People Whose Lives Have Been Deeply Changed By God's Grace And Truth. That's Exactly What We Want to Be Transformed People Who Demonstrate Grace and Truth! & Today With Grace Of God We Have Telugu Church In TC Palya , ccn తెలుగు చర్చి , KR Puram People Coming From In And Surroundings Of Bangalore. While The Digital Age Makes It Easy To Check Us Out From A Distance, A Website Can't Substitute For Face To Face Interaction. So We Hope You'll Visit Us Soon. We'll Look Forward To Seeing You!
We are Christ Centered Church ,We Preach Resurrected Christ & We Believe In Bible,But Not In Denominations.
Watch Christs Calvary Sunday Worship Live@ 10.30am
Sunday Church Telugu Service Live Online Streaming Now | CCN Christs Calvary | Latest Telugu Christian Message By Ps Vijay Bernard
Sunday Service Live | CCN Christs Calvary | Live Online Worship Stream Now| Telugu Christian Message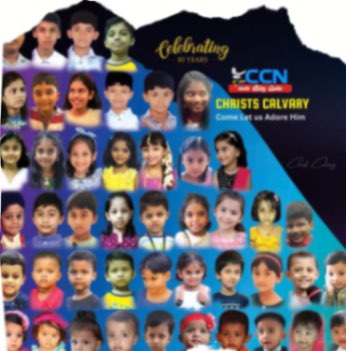 About Us
Christs Calvary Telugu Church: This Ministry Is Founded On The Root Of Prayers. Since Its Beginning When The Suffering Began For Pastor Vijay Bernard Everything Was Based On Prayers. Pastor Vijay Bernard Is Man Of Prayer, He Uses To Spend Days Together In Prayers. Like Wise From That Day Till Today We Seek The Lord For Need Of The Ministry. This Ministry Has Grown From Few People To Reach Millions Today And For This The Backbone Are Prayers.In Our Church We Have Prayers Groups & Prayer Cells Who Continuously Pray For The Growth Of The Church, Salvation To The Unsaved, Help For The Needy And The All The Other Services And Activities Being Conducted By This Ministry.. This Ministry Has Already Seen What God Has For Us Through These Prayers. There Are Thousands Of New People Being Able To Hear The Word Of God And Hundreds Have Already Accepted Christ As Their Saviour. These Prayers Are Targeted Towards The Salvation Of India As Well As The World Evangelism. The Churches Are Abundantly Blessed Through These Prayers.We Believe This Prayers Would Make The Foundations Of The Church Much Stronger In This Year. We Are Expecting Great Miracles To Happen In This Ministry. We Requests You To Join Us In These Prayers. We Also Ask You To Fill The Prayer Request Form For All Your Prayer Needs. Your Information Will Be Confidential. Trust In The Lord And You Will Meet Your Needs Through These Prayers. About Our Pastor Vijay Bernard Leads This Complete Ministry With A Team Of Comprising Of, Co-Workers And Other Work Crew. Starting His Ministry At The Age Of 17 & Proclaimingthe Victorious Name Of Christ .
Today With Grace Of We God Have Telugu Church In Bangalore And A Group Of Telugu Speaking People Coming From In And Surroundings Of Krpuram, Ramamurthynagar,Tcpalya, White Field,Kalyan Nagar, Hbr Layout, Horamavu, Anandapura, Akshay Nagar, Margondanahalli, Kengeri, Devasandra, Bhattarahalli, Marathahalli, Itpl, Hoodi, Banaswadi, Hrbr Layout, Kasturi Nagar, And Many Other Areas Of Bangalore.
Salvation :Having Its Humble Beginning Today This Ministry Has Been Able To Take The Good News Of Salvation To Many Around The Globe Through Various Means Of Ministry. This Ministry Isestablished 10 Years Ago By Pastor Vijay Bernard . This Ministry Is Aimed To Reach The Unsaved Bringing Them To Christ And Preparing Them To Be A Part Of His Second Coming. In Our Ministry There Were Many Who Got Baptized And Being Church Members. We Are Seeing Wide Spread Growth Ever
Women Fellowship :
Women of all ages around the world have the opportunity to study the Bible together, exploring the meaningful questions of life, going deeper in their relationship with Jesus Christ and connecting with other women in conversations about things that matter.
Group members spend time in personal Bible study during the week with questions that prompt deeper thought. Once a week they meet in-person or online for small-group discussion around what they've read. They also have access to a teaching that applies the truths of Scripture to daily life along with comprehensive lesson notes on the passage they studied.
Sunday School :
Christs Calvary Sunday explores God's Word with the next generation because we believe life's answers are found in the Bible and they provide children a biblical foundation upon which to build a love for God and spiritual matters. Loving, well-trained leaders teach little ones in a safe environment about God and the Bible in age-appropriate ways.
Believe in One Church that is Universal Church For Christ : Two are better than one, Because they have a good reward for their labor. ​
Vision Statement: "To create a world where all people experience the transformative power of God's love and grace, and where justice, peace, and reconciliation are present in every community."
Mission Statement: "As a Church organization, we are called to embody Christ's love and compassion by serving the needs of our members and the wider community. We strive to create a welcoming and inclusive community where people from all walks of life can encounter God and grow in their faith. We seek to promote social justice, equality, and human dignity by engaging in ministries of compassion, education, healthcare, and community development. Our ultimate goal is to bring God's kingdom of love, peace, and justice to earth, and to share the good news of salvation with all people."
​Our Goal Is to Take Christ Love to Every one & Making Diffrence & Impact in Scoiety through the Love of Christ winning Souls For Christ , Our Mission is to Have Orphan Home ,Oldage Home in One Campus Bringing them Together, 5000 Seating Capacity Prayer Worship Centre, Our Wish is to Keep House of God to Be A Best Place in World ,& School for Under Privileged Kids & Hospitality ,Accommodation for Missionaries in the Same College & 500 Churches Planting
Bible Study :
Fasting Prayer:
Fasting and prayer can restore or strengthen your intimacy with God. Many longtime Christians find that fasting helps them rediscover their "first love" for God again. Fasting is a way to humble yourself in the sight of God (Psalm 35:13; Ezra 8:21). King David said, "I humbled my soul with fasting" (Psalm 69:10 )
We believe people become fully alive, fully human and fully relational by knowing God through His Word. That is why Christ's Calvary Bible Study Every Friday @ 7.30pm, in-depth Bible studies with trained group leaders for all ages and denominations around the world.
A Deeper Way to Study Together
Live Service
Every Sunday @ 10.00am Sunday Service Live | CCN Christs Calvary | Live online Worship Stream Now| Telugu Christian Message
This Ministry Is Founded On The Root Of Prayers. Since Its Beginning This Ministry Has Grown From Few People To Reach Millions Today And For This The Backbone is Prayers This Ministry Is Aimed To Reach The Unsaved & Preparing Them To Be A Part Of His Second Coming.
Our Passion & Goal is to Spread the Gospel Love of Christ to Telugu Speaking People every corner of the World .